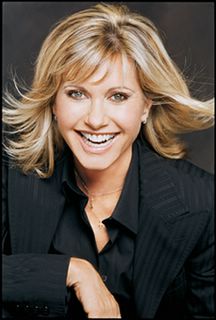 Hopelessly devoted to ... well, you know.
So, why do you suppose I felt that odd rush when I got the e-mail from the Lowell Memorial Auditorium announcing an appearance by Olivia Newton-John on Oct. 20? Could it be I flashed back to when I was 11, sitting in the Cameo Theater in Brewster, N.Y. watching "
Xanadu
"? No, I'd pretty much successfully managed to wipe that from my memory. Maybe it's because I recalled "
Timeless Tales from Hallmark
," her 1990 TV series meant to to promote environmental awareness among children? No, I actually had no idea that existed. Her valiant battle against breast cancer? Admirable, but again, no. Hey, wait ... could it be ... That trampy black outfit from the end of "
Grease
"?
I'm so ashamed.